Climate Fund Could Grow Community Projects
23/06/22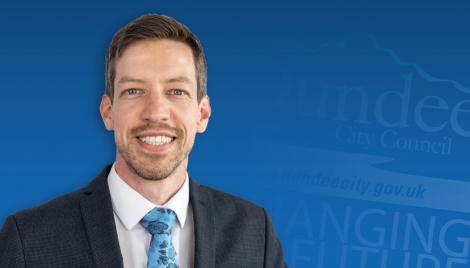 A new £750,000 Dundee climate fund to help grow community projects across the city could become a Scottish first.
The policy and resources committee will be asked to approve the initiative which would be run as a participatory budgeting exercise with spending decisions made by public vote.
Dundee has already declared a climate emergency recognising the serious environmental, social and economic challenges faced by climate change and has set a target of achieving net-zero greenhouse gas emissions by 2045 or sooner.
The new fund would run for four years and is designed to raise awareness of climate change while supporting communities to identify and vote on local projects aimed at delivering on the following themes:
• Energy: reducing consumption, promoting energy efficiency, use of renewables
• Transport: encouraging active travel, decarbonising transport
• Waste: reducing waste, recycling, reusing resources
• Resilience: improving greenspaces, biodiversity, local food growing
• Building Capacity: increasing awareness, engaging communities and young people in climate change.
Council leader Councillor John Alexander said: "This is an exciting development that would give Dundee the first Scottish Local Authority led green participatory budgeting initiative.
"As part of our city-wide drive to tackle these crucial issues, we need to engage with the city's people and get them to support us through action.
"This fund is an innovative way to enthuse groups and inspire them to put projects in place. Ours has to be a city-wide effort as there are so many challenges that need to be met."
More..
Project proposals submitted would be vetted by a Review Panel with eligible projects then going forward to a public vote.
Applications will be considered for both small projects (a minimum of £6,000 to a maximum of £25,000) and large projects (up to a maximum of £100,0000).
Only not-for-profit, constituted groups will be able to submit proposals for consideration and there would be a number of conditions and criteria for eligibility.
Following the declaration of a climate emergency by the city council in 2019, a Dundee Climate Action Plan was launched with the backing of local companies and organisations.
Professor Iain Gillespie, Principal of the University of Dundee and Chair of the Dundee Climate Leadership Group, said, "If we are going to meet our ambitions for a sustainable future and getting to a net-zero position we need our communities to be engaged and leading in their own right.
"This fund can be a catalyst for community-based actions which will lead to a better, greener future."
The policy & resources committee meets on Monday June 27.
Lord Provost Blog #1
Lord Provost Blog #1
Hello, and welcome to my first Blog. I want to introduce myself. I am the newly-elected Lord...
01/07/22