Responsible dog ownership plays a big part in keeping Dundee a great place to live, work and visit. The introduction of 'The Control of Dogs (Scotland) Act 2010' provides Scottish local authorities with powers to place requirements on dog owners who allow their dog to be out of control in such a way that causes fear or alarm for other people.
Dog control and the law
The Control of Dogs (Scotland) Act 2010 came into force on 26 February 2011. The main aim of the Act is to promote more responsible ownership of dogs and ensure that dogs which are out of control are brought and kept under control. It also seeks to prevent dogs becoming dangerous in order to help reduce, and prevent, future dog attacks. Under the Act, Scottish local authorities have the power to take action against irresponsible dog owners and enforce measures to improve any such behaviour.
How does it work in practice?
Dundee City Council will investigate and record reports received involving dogs which are out of control. An officer authorised under the Act will carry out an investigation and if they identify that the dog is 'out of control', the owner will be offered advice and issued a warning letter, or may be issued with a Dog Control Notice (DCN).
When is a dog 'out of control?'
Under the definition in the Act, a dog is deemed to be 'out of control' i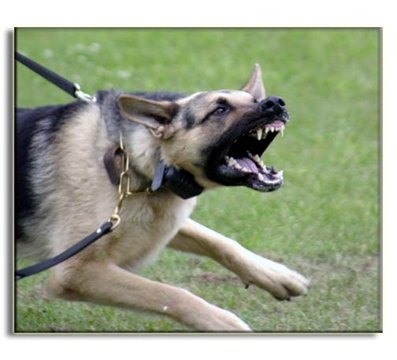 f:
it is not being kept under control effectively and consistently (by whatever means) by the owner ('proper person') who is in charge of the dog, AND
its behaviour gives rise to alarm, or apprehensiveness on the part of any individual, and the individual's alarm or apprehensiveness is reasonable - apprehensiveness may be as to (any or all) the individual's own safety, the safety of another person, or the safety of an animal other than the dog in question.
The definition of 'out of control' is written so that both parts of the test must be met in order for an authorised officer to be able to serve a DCN.
What is a Dog Control Notice (DCN)?
This is a notice which places conditions on the owner to keep their dog under control and keep others safe by aiming to prevent further incidents. It may include (but is not limited to) conditions such as:
Keeping the dog on a lead in public
Muzzling the dog in public
Neutering
Attending and completing suitable dog training courses
All dogs which are subject to a DCN must be micro-chipped and registered within 14 days of issue, if not already micro-chipped.
Please note that in accordance with current guidance from the Scottish Government, Dundee City Council will not notify complainants of any restrictions placed on a dog once a decision is made to issue a DCN.
Once a DCN has been issued, the council will monitor to check that the owner is complying with it. Failing to comply with a DCN is an offence under the Act which may result in a report being lodged to the Procurator Fiscal, and ultimately a fine of up to £1,000 and / or being disqualified from keeping a dog. The Sheriff may also order for the dog to be destroyed.
What to do if you see a dog out of control?
If a dog is dangerously out of control in any public place (e.g. bites or attempts to bite a person or seriously injures/kills another animal) this should be reported immediately to Police Scotland (Tel: 101) for possible action under the Dangerous Dogs Act 1991.
Before making a complaint however, it is important to consider some points: was the dog's approach meant to be friendly? was it playful or over-excited? did you / your dog do anything to provoke or encourage its behaviour? how did the owner respond and react? Should you still feel that the matter should be reported for investigation by an authorised officer, please contact the Animal Control section on:
Email -  animal.control@dundeecity.gov.uk
Tel:       01382 436285
Dog owners — points to remember
As a dog owner, there are things you can remember to maintain and promote responsible dog ownership:
Not everyone is a dog lover — some people may be afraid of your pet
Don't let your dog roam unattended — it could do harm to other people, other animals or itself
If your dog is aggressive or unfriendly to other people or dogs, please keep it on a lead at all times
While your dog is on the lead, make sure you have good control of it — don't let it lunge at other people or dogs
If you let your dog off the lead, make sure you are able to recall the dog if and when you need to.
For more information
Neighbourhood Services
3 City Square
Dundee DD1 3BA
Email: animal.control@dundeecity.gov.uk (link sends e-mail)
Tel: 01382 436285