Make a Planning Application content
Planning Applications, Building Warrants and COVID-19
During the ongoing Covid-19 pandemic the Council is prioritising its essential services and our team have been trying to minimise the disruption to our standard operations.   All Planning and Building Standards staff are working remotely and are able to process planning and building warrant applications.
Planning Team - Covid 19 Service Update (PDF)
Payments
In addition to accepting online payments for applications made through the online portals we are able to accept payments over the phone.  Please call 01382 433066.
Communication
If you have a current planning application or building warrant then please contact the case officer by email as phones are not currently being staffed.
Whilst we are currently unable to accommodate general enquiries by phone at this time, we are able to deal with all enquiries where contacted by email.
General enquiries for planning matters can be directed to planning@dundeecity.gov.uk
General enquiries for building standard matters can be directed to bs@dundeecity.gov.uk
Planning enforcement enquiries should be directed to planningenforcement@dundeecity.gov.uk
Whilst we are unable to receive phone calls, all officers can make outgoing calls, host and join conference calls and use other various virtual communication methods to ensure business continuity.
For further information regarding building warrant and planning applications, please check the 'Making a Planning Application' and 'Making a Building Warrant Application' webpages as well as the support page on the ePlanning Portal  and eBuilding Standards Portal.
Thank you for your understanding and cooperation at the current time. This webpage will continually be kept up-to-date, so please check back regularly.
---
Apply Online

Applications can be submitted using the EPlanning Scotland Website. The site is free to use and is managed by the Scottish Government in partnership with all Scottish Planning Authorities.
Apply online or by Email
If you wish to download application forms, the relevant forms can be downloaded at Scottish E-Planning Website
These forms can then be submitted along with relevant plans and documentation to: planning.info@dundeecity.gov.uk
Please Note that paper based applications will incur a very significant delay at this time - we strongly recommend using the Scottish E-planning website
What Happens Next
On receipt, every application is checked thoroughly to make sure that all legal requirements have been met. Additional information may be requested before an application can be formally validated and any further essential information which can be identified at this time.
Your application will be formally acknowledged at this time.
The City Council is able to make decisions within eight weeks on around 80% of all the householder-type applications it receives. Please contact the assigned case officer for specific queries in relation to your application.
Fees
Information on fees for all types of application are available at Planning Application Fees
Further Guidance
For further guidance on completing your application you may find it useful to view the Scottish Governments E-Planning Website which contains guidance on how to complete the forms. Scottish E-Planning Guidance. Please select the relevant category from the drop down menu.
If you are unsure whether you require permission, please refer to Do I Need Planning Permission. on this website
Contact Details :
Email: planning@dundeecity.gov.uk
City Development Department
50 North Lindsay Street
Dundee DD1 1LS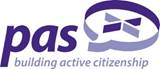 PAS offers a free, impartial and confidential planning advice service, provided by specialist volunteers, all of whom are chartered planners. Please view access advice here.
PAS helps individuals and community groups to get involved in the planning system in an impartial, open and inclusive way.