Apply Online

Applications can be submitted using the EPlanning Scotland Website. The site is free to use and is managed by the Scottish Government in partnership with all Scottish Planning Authorities.
Apply by Post / Email
If you wish to download application forms, the relevant forms can be downloaded at Scottish E-Planning Website.
These forms can then be submitted along with relevant plans and documentation to: planning.info@dundeecity.gov.uk
or by post to:
City Development Department
50 North Lindsay Street
Dundee DD1 1LS
What Happens Next
On receipt, every application is checked thoroughly to make sure that all legal requirements have been met. Additional information may be requested before an application can be formally validated and any further essential information which can be identified at this time.
Your application will be formally acknowledged at this time.
The City Council is able to make decisions within eight weeks on around 80% of all the householder-type applications it receives. Please contact the assigned case officer for specific queries in relation to your application.
Fees
Information on fees for all types of application are available at Planning Application Fees.
Further Guidance
For further guidance on completing your application you may find it useful to view the Scottish Governments E-Planning Website which contains guidance on how to complete the forms. Scottish E-Planning Guidance. Please select the relevant category from the drop down menu.
If you are unsure whether you require permission, please refer to Do I Need Planning Permission.
Contact Details :
Email: planning.info@dundeecity.gov.uk
City Development Department
50 North Lindsay Street
Dundee DD1 1LS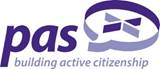 PAS offers a free, impartial and confidential planning advice service, provided by specialist volunteers, all of whom are chartered planners. Please view access advice here.
PAS helps individuals and community groups to get involved in the planning system in an impartial, open and inclusive way.