Dundee Educational Psychology Service content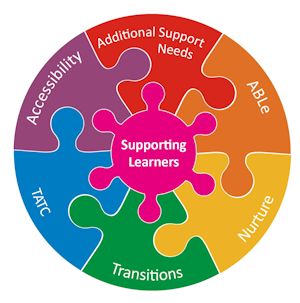 Aim:
We work with others in educational settings to apply psychology to improve learning and wellbeing outcomes for children and young people.
Vision:
We strive to be an accessible service that offers effective and consistent support and advice, based on current best practice and research. We seek to promote equality and inclusion in everything we do.
We believe that
everyone should be included and valued
the needs of children and young people should be at the centre of everything we do
every interaction is an opportunity for learning
building on existing strengths and fostering positive relationships are key to change
More information can be found by downloading our service leaflets.
Where we are based:
Dundee Educational Psychology Service (DEPS) is part of Children and Families Service and we have an office at St Ninian's RC Primary School, Dochart Terrace.
Contact Us
Dundee Educational Psychology Service
St Ninian's RC Primary School
Dochart Terrace
Dundee DD2 4HB
Email: dundee.eps@dundeecity.gov.uk
Twitter: @DundeeEdPsychs
Tel: 01382 432980