Dundee Fringe Set to Take City By Storm
15/09/23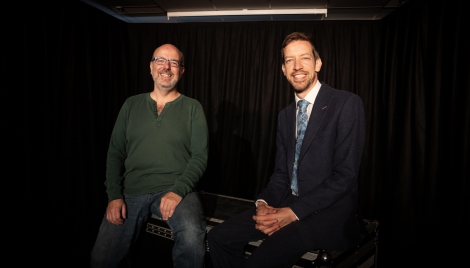 Council Leader Cllr John Alexander is encouraging citizens to get behind the third instalment of the Dundee Fringe.

Dundee Fringe brings comedy, theatre, music, workshops, events, cabaret and variety, and children's theatre to the heart of city for the next 9 days.

This year the festival, running from 15th - 24th September, will be held at the historic Keiller Centre which recently has been taken over by new management who are revitalising the building with community, care & culture.
Cllr Alexander said: "This event continues to grow and in the same week when we've celebrated the impact of V&A Dundee and Radio 1 Big Weekend, we can look forward to Dundee's very own fringe having an impact.

"Many Dundonians might be unaware of the entertainment showcase that is on offer in the heart of the city for the next week. With over 50 acts, there is literally something for everyone. I for one will be taking the family down to see some of the incredible talent on offer."

The festival's Artistic Director JD Henshaw said: "We're delighted to be bringing the 3rd Dundee Fringe to the Keiller Centre. To be part of the fabric of the city, and a part of the ongoing revitalisation of the centre is an exciting privilege.
"We can't wait to show the amazing audiences in Dundee so much homegrown talent, alongside some of the best productions from across Scotland and the UK."

With something for everyone the Dundee Fringe promises to be an exciting and vibrant event. For the full line-up and information please visit the Dundee Fringe website.

You can also watch a chat between Cllr Alexander & JD on our Youtube Channel.
School Strike Update 22/06
School Strike Update 22/06
Following the suspension of industrial action by both the GMB and Unite unions, Dundee City...
22/09/23
Perth Road Improvements
Perth Road Improvements
Nearly 200,000 could be spent on environmental improvements to Dundee?s Perth Road district...
21/09/23