Possible new service for birth mothers in Dundee
19/01/23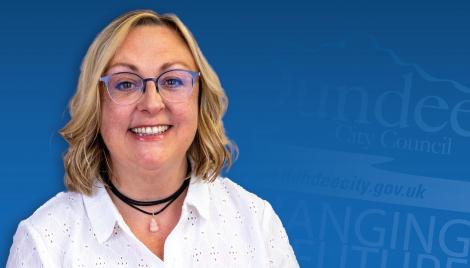 After three years of successfully supporting vulnerable women in the city, a new Dundee version of a national programme could be developed to take the service forward.
The children and families committee will hear that the Pause programme has supported 23 women in the latest phase of the initiative in the city.
Before they agreed to take part, these women had a total of 61 children between them removed from their care.
Pause Dundee has been operating in the city since 2019 and has been delivered by Tayside Council on Alcohol (TCA).
Councillors will hear that it has been a franchised initiative by Pause, a UK charity, which is now supporting TCA and the council create a new service for birth mothers in the area.
A report explains that this development has allowed an opportunity to build on learning to date, including women's feedback, and re-design the service based on the needs of women and key stakeholders.
Links would be made with a new Women's Hub in the city, which will support women with substance use and a variety of additional complex needs.
A recommendation to the committee calls on a further report to come back in June concerning the revised service model and funding implications.
Children and families depute convener Councillor Roisin Smith said: "We now have an opportunity to take forward the substantial progress that we have made for women through our pioneering partnership with Pause.
"The local women who have chosen to become involved with Pause Dundee have all suffered from a range of problems and challenges including domestic abuse, mental health, substance use and homelessness.
"This has created risks for them and their children and torn their relationships apart.
"Through a range of partnership approaches exemplified by our working relationship with TCA, we have made a positive difference for many women who have been at an extremely low ebb in their lives.
"The intensive and innovative work of the local Pause partnership has provided a way ahead for these women. We now have an opportunity to extend support to even more vulnerable women''.
"I look forward to seeing what the future holds for the delivery of this service in Dundee."
Councillors will be told that there have been substantial benefits to women who have participated.
The programme places a strong emphasis on informed voluntary engagement and person-centred support, alongside the woman taking a "pause" from pregnancy to help bring greater stability to their lives.
During an initial engagement period of up to 4 months, women are provided with general support to meet their personal needs, including support to access other services. Where the woman considers this is sufficient for them, or if they do not wish to progress to the full programme, each woman is supported to continue to engage with these other services.
Since its early stages of implementation, TCA has worked hard to ensure that the initiative is fully integrated with related services for vulnerable women.
Awareness of this group of women and their very specific needs was highlighted as a "good practice" example in the Joint Inspection of Services for Children and Young People at Risk of Harm in Dundee City published in January 2022 by the Care Inspectorate. They noted the programme's "...compassionate, person-centred and collaborative approach."
An impact report notes that of the 23 women taking part in the latest phase, all had significant trauma and challenges in their lives, including:
78% have been identified as having experienced domestic abuse (both in current and/or historical relationships);
96% have experienced a range of mental health issues;
43% have issues with problem drug use and 43% alcohol misuse - a number of women are experiencing difficulty with both drugs and alcohol;
13% have learning difficulties or disabilities, though not all diagnosed; and
35% were care leavers or care experienced.
Support has been provided on a range of issues including access to dental services, access to sexual/reproductive services, mental health, employment and housing. The report also indicates how this has resulted in improved relationships with their children.
The children and families service committee meets on Monday January 23.
Bus station bike shelter
Bus station bike shelter
THE LATEST addition to Dundee?s cycling infrastructure has been unveiled at the city?s bus...
03/02/23