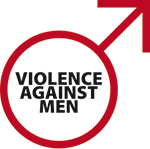 Violence and abuse can be experienced by men and perpetrated by women. This is just as unacceptable as violence perpetrated by men against women. Men can also be abused by male partners in same-sex relationships.
If you are in immediate danger phone the police on 999.
Men experiencing domestic abuse, either from a male of female partner, may have different needs and require different services. This section tells you more about services that are available to support you if you are a man experiencing domestic abuse or other forms of violence.
They are free and open to all men. They will believe what you say and provide you with the support that you need.
If you are affected by any form of abuse there are many services which can help you.
There are also laws which can protect you and deal with the person abusing you.
The following agencies in Dundee can support you and any children involved. They tell you about your rights, for example to help with the law or housing or welfare benefits. They can also tell you about other help on offer.
For more information visit: