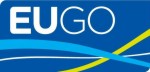 For more information about EU Services Directive visit the Department for Business Innovation and Skills (BIS) website.
 Licence
Required for Pet Shops
 Conditions
View the Conditions here (96KB PDF)
 Declaration
Download the Declaration Form here (15KB PDF)
 Fees and Renewal Dates
View the table of fees here
 Guidance
 Notes
View the guidance notes here (21KB PDF)
 Online
Apply and pay for this licence online (temporarily unavailable, we are sorry for any inconvenience caused)
 Download
 Versions

Important:  Notes on Downloading

You will need to uncompress downloaded files, to do this you may need Winzip or an equivalent.
To read 'PDF' documents you may also require Adobe Reader.
If you have the choice, and you are on a slow connection, Word documents will download faster than Adobe documents.

 Processing
 Timescales
View the processing timescales here.
 Will Tacit
 Consent
 Apply
Tacit consent will not apply - read more.
 Contact Us

By calling 01382 434499, 01382 434805, 01382 434433 or 01382 434283
By writing to The Licensing Section, Dundee City Council, 20 City Square, DUNDEE DD1 3BY
By emailing licensing.board@dundeecity.gov.uk

 Public
 Licensing
 Register

To view the online registers visit the public licensing register area of this website. Public registers for all licences can also be inspected at 20 City Square, Dundee between 8.45am and 4.45pm Mondays to Fridays.